Union Pacific Railroad – Hoffman Bridge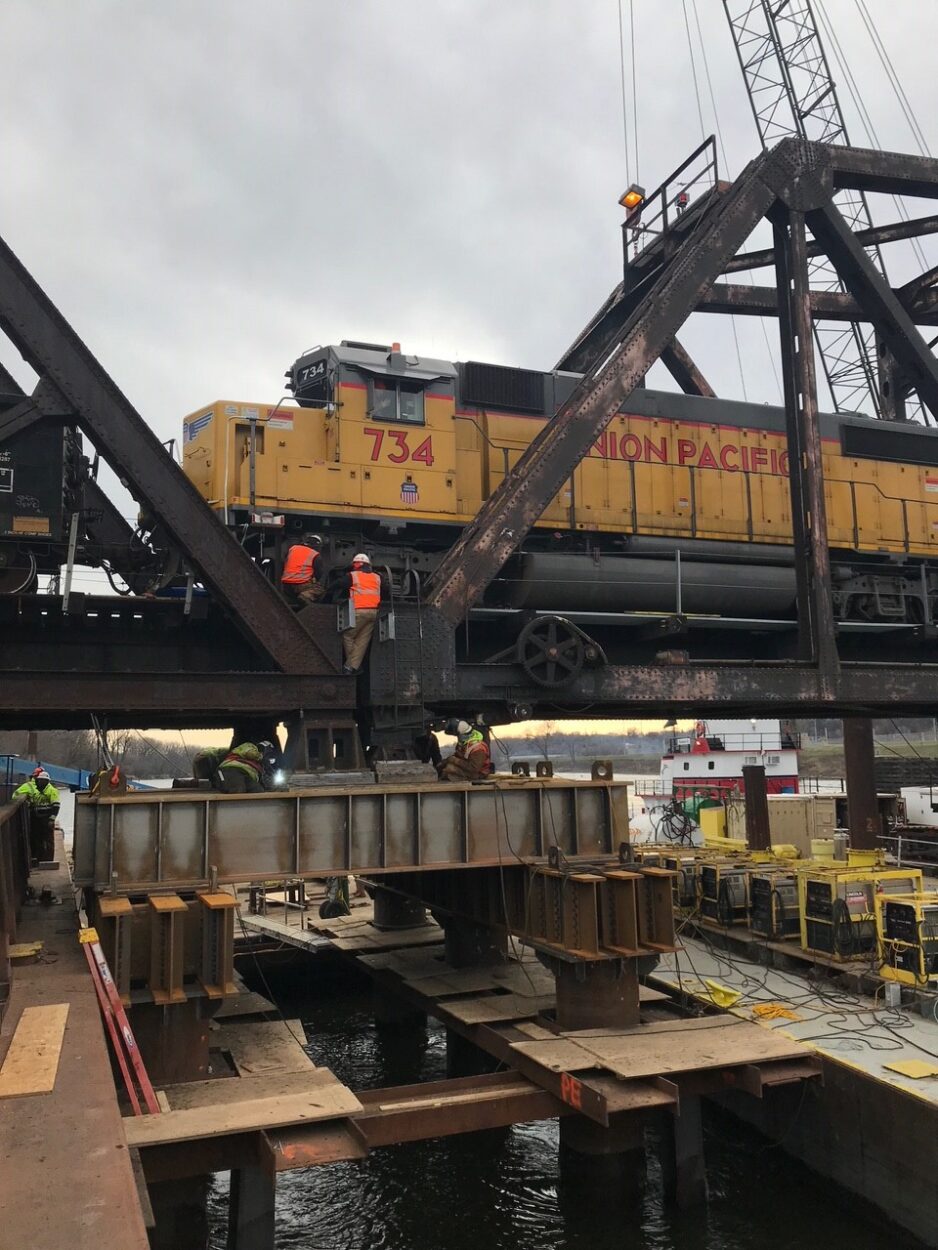 Union Pacific contacted PVS Structures after a pier was damaged by a barge on the Mississippi River, in St. Paul, MN. Upon collaboration, an accelerated steel design and fabrication plan was developed. Innovative braced frame assemblies were fabricated that included a new steel cap and corresponding steel grillages. PVS Structures fabrication included a seven day per week expedited fabrication cycle that delivered emergency spans ahead of projected schedule. The steel installation "fits like a glove" and was performed by contractor JF Brennan.
PVS Structures reacted with an expedited timeline, after the initial schedule, upon request at five days ahead of original timeline. The quality of product was at the highest level I have seen on any project; let alone an Emergency Order. The deliveries were timely and trouble free.
Project notification of deliveries and contact by drivers was excellent