Georgia Power Company – Vogtle 3 & 4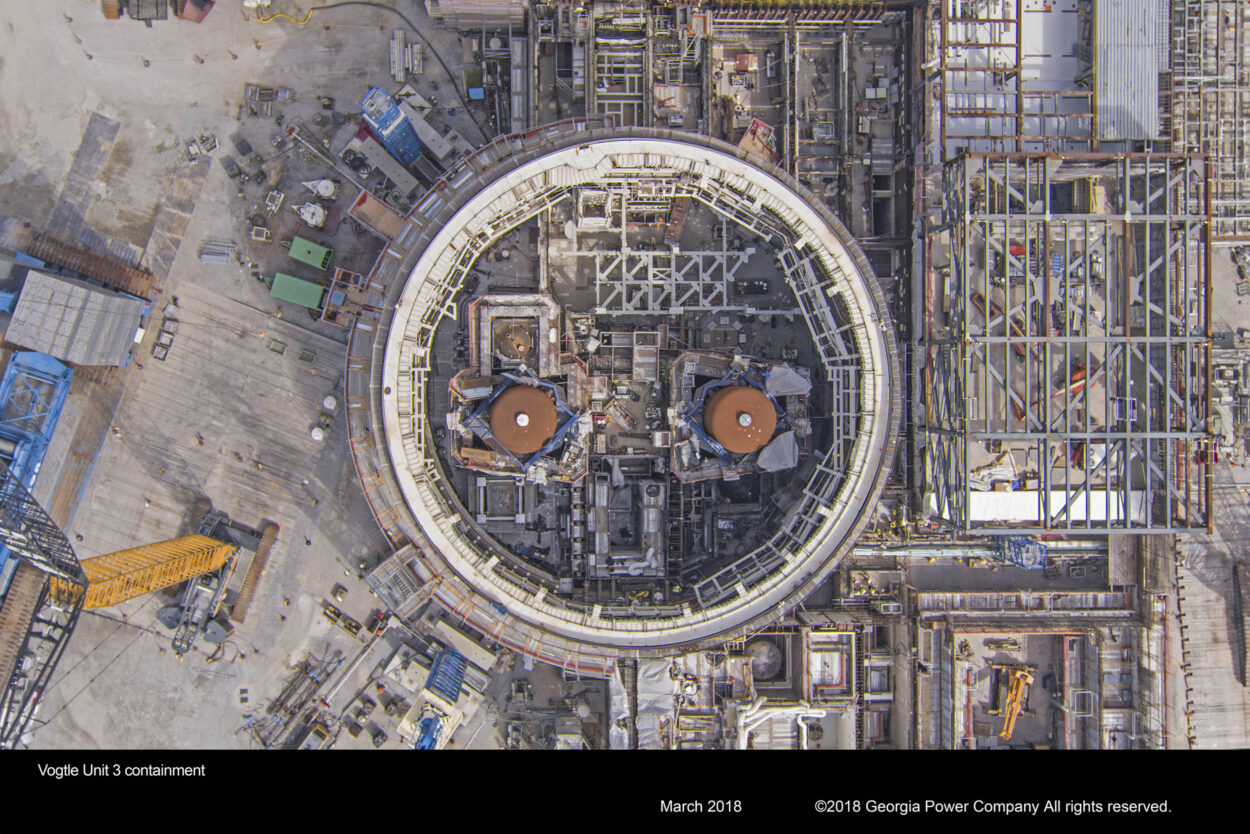 Georgia Power Company reached a major milestone for the Vogtle 3 & 4 nuclear project with the placement of the middle containment vessel ring for Unit 4. Weighing more than a jumbo jet, the 2.4 million-pound, 51-foot tall containment vessel houses the reactor vessel.
Congrats to Larry, Lester, Denny, Nick, Mark and countless other PVS folks who helped get these beasts on site!
More details can be seen on Southern Company's newsroom article "Final module placed for Vogtle 3 & 4 project".