Quality & Excellence since 1885
WE ARE EQUIPPED WITH STATE-OF-THE-ART CUTTING SYSTEMS THAT PRODUCE TRULY SUPERIOR AND ECONOMICALLY CUT PRODUCTS.
The laser cutting operations at Owen facilitate compressed product development cycles, support just-in-time delivery and produce economical, low-lot-size requirements for one-of-a-kind parts or large production runs. Efficient, automated laser cutting can occur at any time of day with no supervision required.
Our people, processes, and laser cutting equipment provide due diligence, so when the parts hit your production line, they are on time and to your specifications.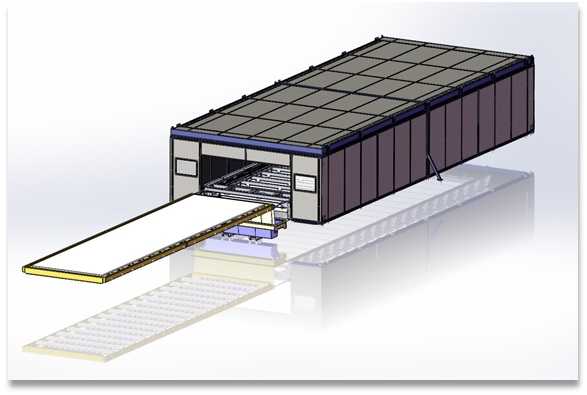 OWEN TO IMPLEMENT A NEW FIBER LASER SHUTTLE SYSTEM CAPABLE OF CUTTING EXTREMELY LARGE PLATES UP TO 128" X 504".
Owen is installing a new 6 kW Ytterbium Fiber Laser a MetalMaster Xcel from Messer Cutting Systems. The new fiber laser will be capable of cutting massive stainless, aluminum, titanium, brass, copper, and mild steels plates up to 128" x 504". Paired with one of the world's largest Red Bud Stretcher-Levelers shuttle bed systems, Owen will be able to process up to eight (8) standard-sized 5' x 10' sheets simultaneously.
The new fiber laser will cut Mild Steel up to 1" Thick and Stainless Steel & Aluminum up to 3/4" thick. It produces virtually dross-free cuts on MS up to 3/4″, SS 5/8″, AL up to 1/2″. Additionally, this new system is three times more efficient than CO2 lasers and does not require laser gas making resulting in lower-cost finished products.