We knew early on that integrating accurate and timely operational information would create a formula for success throughout our supply chain.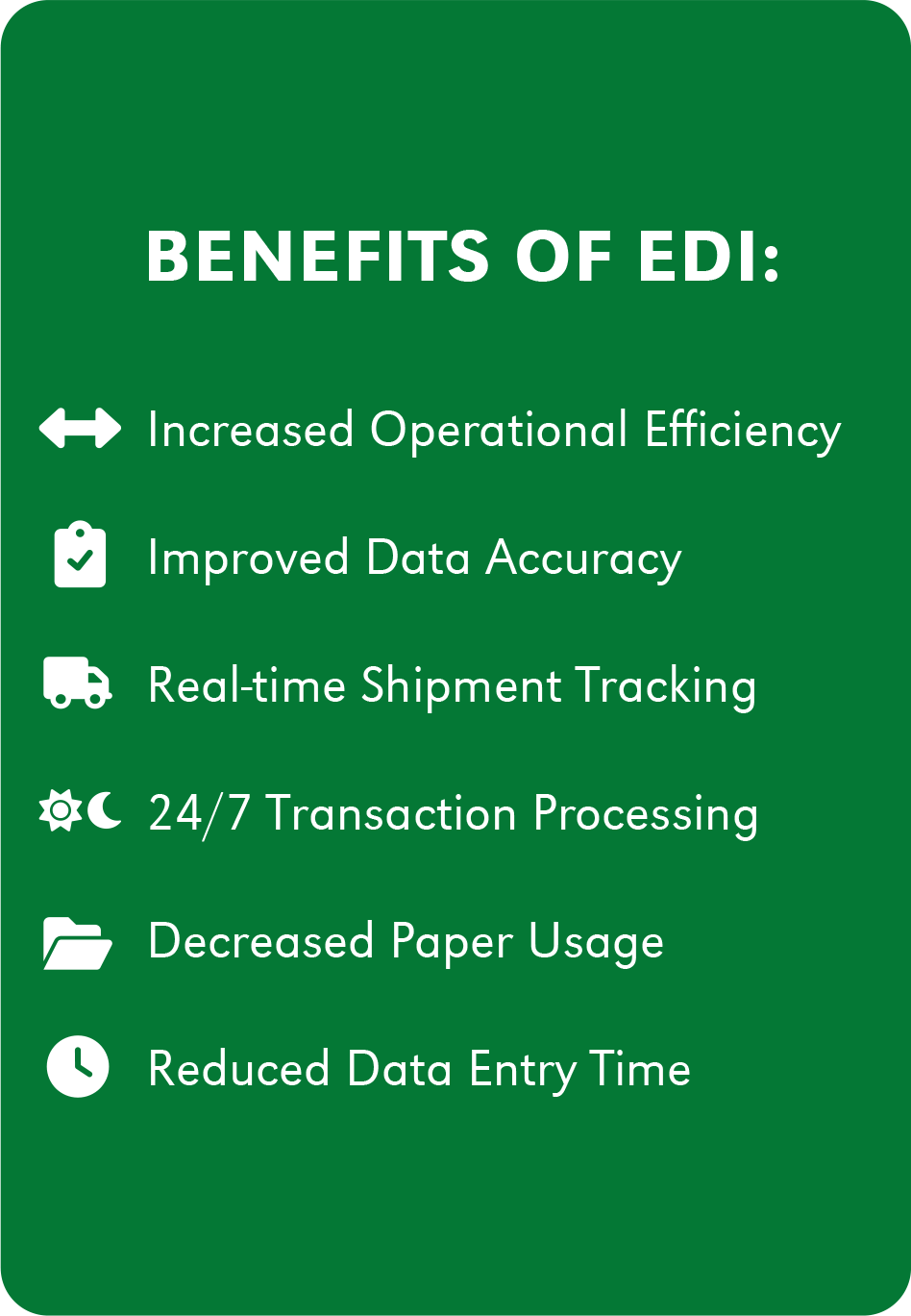 Owen invested heavily in developing proprietary Electronic Data Exchange (EDI) software solutions to accomplish this goal.
​At Owen, we can design and build our integration products directly with individual customers and suppliers when needed. Over the years, we have shared invaluable consulting expertise with partners integrating EDI for the first time.
As of today, we have developed over 40 interfaces throughout the supply chain. To learn more about our EDI capabilities, view our EDI Flyer.
Working with Owen's integration team has been seamless and mutually beneficial. The data made available as a result of this information transfer provides powerful and timely decision-making tools for both of us!