We have recognized and embraced the importance of investing in technology for decades.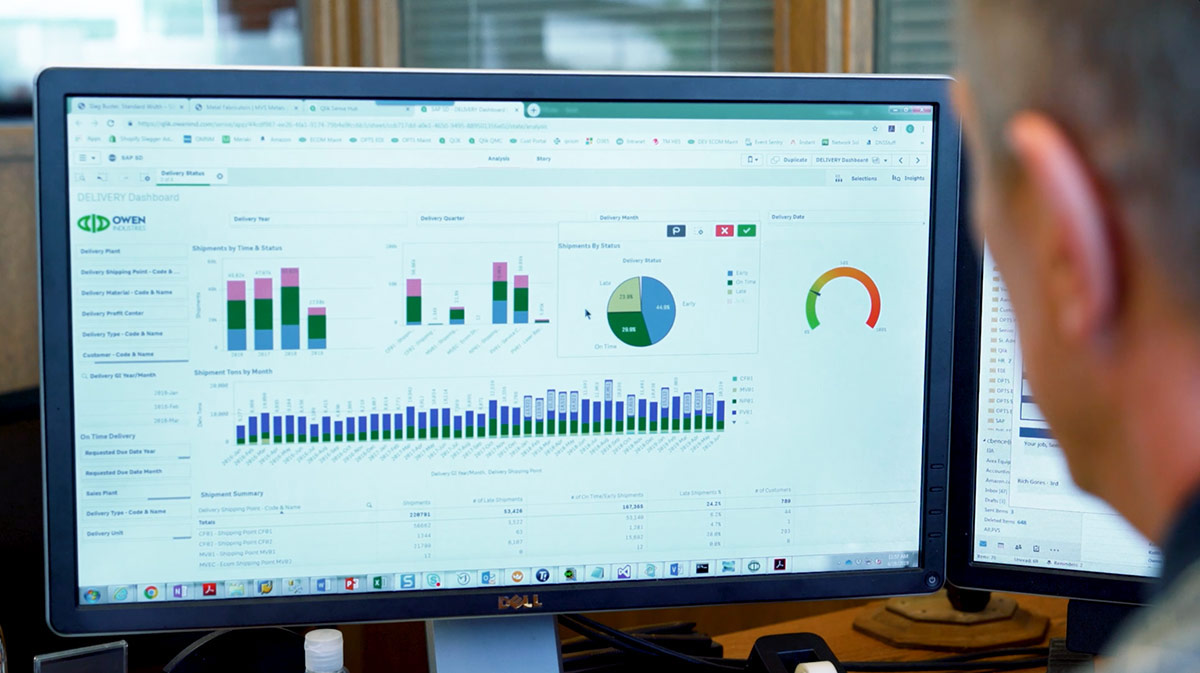 Owen believes our use of technology differentiates us from our competition and provides value throughout our supply chain.
Our commitment to technology is evident in our continuous upgrades to state-of-the-art hardware, the way we have virtualized our infrastructure, and the implementation of our own industry-leading operational and integration software products. Owen's use of technology helps our employees do their jobs more efficiently and feel good about the quality of their work.
At Owen Metals Group, we are excited to be a technological leader in the steel/metals processing and supply space. Our abilities to partner electronically are unrivaled, and we invite you to connect with us via our industry-leading technology solutions – the future is here, and it is now!