At Owen, we consider no phase of our operation more important than the safety and health of our employees. We provide safe and healthy working conditions and require employees to use safe work methods and practices.
Safety and health are core values and priorities for all operations: from planning, development, and production to administration, sales, and transportation. We work to consistently maintain safe and healthy working conditions free from recognized hazards, adhere to proper operating practices and procedures designed to prevent injury and illness, and comply with federal, state, and local regulations, along with company safety policies and procedures.
Each level of management reflects an interest in company safety and health objectives and is required to set a good example by constantly observing the rules as a part of the normal work routine. The interests of Owen's leadership team will be vocal, visible, and continuous from top management to supervisors.
All employees are expected to adhere to and exhibit safe work practices, follow all safety rules, policies, and procedures, and work in a way that maintains high safety and health standards. We believe the company's success and value rely upon achieving our goal of providing a safe, healthy, and efficient working environment at every facility in the Owen family of companies.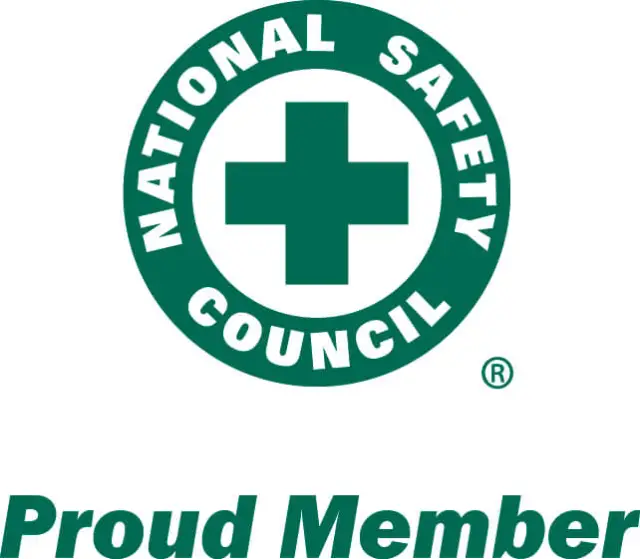 Safety Mission
Safety is an essential core value at Owen. A primary responsibility of each employee is to ensure the safety of themselves, their co-workers, and customers. This core value is fundamental to the company's success, our employee's well-being, and the effective operation of the business.
The key elements of a safe and healthy work environment include:
Management Commitment (Support and Collaboration)
Supervisory Accountability
Employee Participation
The management of Owen acknowledges its responsibility to provide safe working conditions for our employees and comply with federal, state, and local laws.
Each employee must dedicate themselves to the principle that incident prevention is an integral part of the planning and execution of each job and task. We accomplish this by ensuring compliance with applicable laws, company standards, work rules, and expectations.
We recognize that the most crucial aspect of our operation is the health & safety of our employees, vendor partners, visitors, and customers. At Owen, safety is our most important core value, not just a requirement.
Division Team Building
Training is one of the most important elements within every division of Owen. Our Safety Management System empowers employees to learn their jobs properly, bring new ideas into the workplace, reinforce existing ideas and practices, and put the company's Safety and Health Program into action.
Every person in the Owen family can benefit from safety and health training through fewer workplace injuries, less frequent illness, reduced stress, and higher morale. Productivity, profits, and competitiveness tend to increase as production costs per unit, turnover, and workers' compensation rates decrease. It's a win-win situation for employees, the company, and our customers!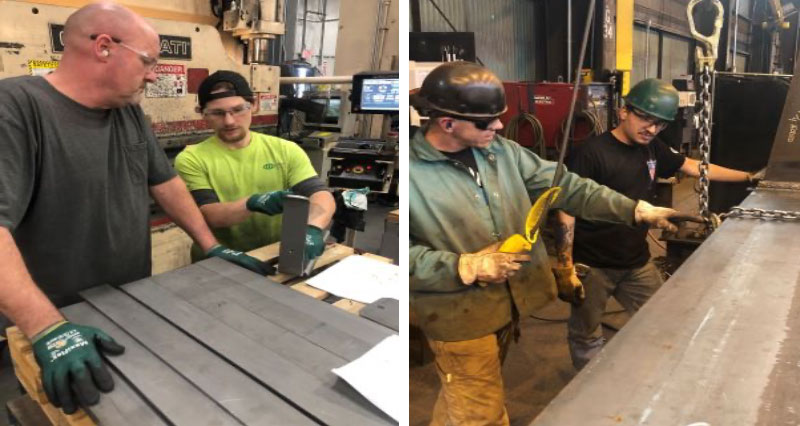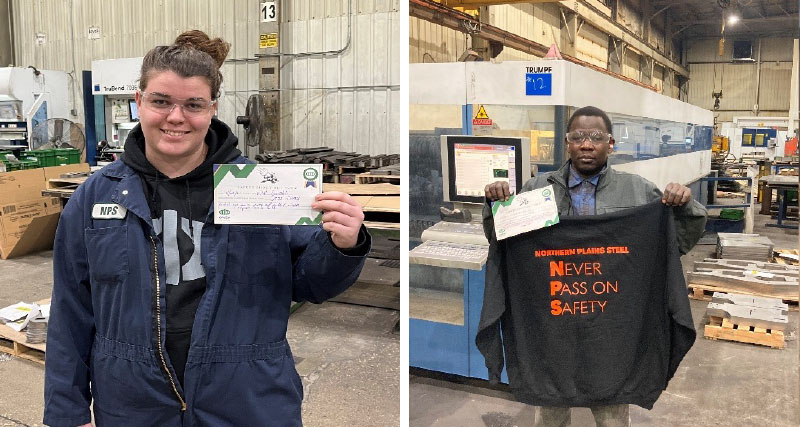 Employee Engagement
We believe that an effective recognition process can motivate employee involvement and foster ownership of a safety culture. That's why when employees make suggestions for improving our safety training, Owen formally recognizes their contributions. If a recommendation is significant enough to meet established criteria, the employee also receives an award.
Owen established the Safety Shout Program to recognize safe work behaviors and actions. Employees nominate fellow workers by sharing a safe action or behavior a person has exhibited. Each division of the company is allowed to select one winner each month, and those employees receive prompt recognition for their efforts.
Continuous Improvement
At Owen, our daily safety goal is to improve continuously. To effectively achieve improvement, we recognize that all employees must understand:
Their role in the Safety Program
The hazards and potential hazards that need to be prevented or controlled
Processes and procedures to protect themselves and others
We achieve these goals by:
 Educating employees on the natural and system consequences of their actions
 Educating all managers, supervisors, and employees on their Safety Management System responsibilities
 Educating all employees about the specific hazards and control measures in their workplace
 Training all employees on hazard identification, analysis, reporting, and control procedures
 Training all employees on safe work procedures and practices