Company Honored for its Commitment to Excellence and Quality
Carter Lake, IA — Paxton & Vierling Steel Co. (PVS), a wholly owned subsidiary of Owen Industries, was recognized for outstanding work on projects by Bechtel's Nuclear, Security & Environmental global business unit at the Bechtel Supply Chain Recognition awards. The awards recognize subcontractors and suppliers who supported Bechtel's work in nuclear power, environmental clean-up, defense, and nuclear security and operations projects during 2015.
"The support of our subcontractors, suppliers, and vendors is critical to the work we do. They are an essential part of our team and perform difficult work in challenging environments," said Barbara Rusinko, president of Bechtel's government services company. "These awards recognize those who met our high standards for quality and who went above and beyond for mission delivery."
"PVS has been honored to be a part of the WTP team over the last decade, and is excited to have been recognized for such an incredible honor. PVS continues to view our customers as partners in an effort to successfully execute all of our projects, be it a 20,000 ton nuclear project or a 300 ton local office building," said Tyler Owen, General Manager of the Structures Division.
Paxton & Vierling Steel is a steel fabricator with a variety of nuclear, industrial, commercial, and railroad projects under contract.  Current and recently executed projects include the four new nuclear plants under construction in Georgia and South Carolina, the Metropolitan Community College Fort Omaha expansion, the Kankakee River Causeway Bridge in Illinois,  and various work at the Fort Calhoun Nuclear Station in Blair, NE.  Paxton & Vierling still is also responsible for plate girders for the University of Iowa Seaman's Engineering Center and the Repair Small Arms Range at Offutt AFB in Bellevue, NE, and in Omaha both the Methodist Women's Hospital NICU Expansion and the UNMC Parking Structure Ramp Expansion.
Companies were evaluated on multiple factors. They include: overall performance; the ability to deliver quality services/supplies on time; the ability to work collaboratively to meet milestones; and meeting or exceeding project expectations in aspects of safety, construction performance, technical expertise, and environmental compliance. Nominations were reviewed and approved by Bechtel procurement and project managers.   Final recommendations were approved by senior leadership.
About Paxton & Vierling Steel: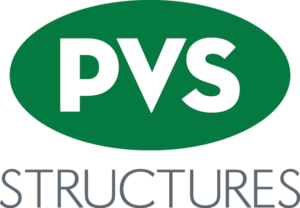 Paxton & Vierling Steel Co. (PVS) has been a part of the regional construction industry since its founding in 1885. PVS is one of the premier industrial/nuclear fabricators in the United States, with nearly 500,000 SF of rail served production space to serve your most challenging needs, on projects ranging from a hundred to over 20,000 tons.  PVS believes that the best projects are those that view the customer and supplier relationship as a partnership, and that proper execution is one in which all parties can be successful.  PVS is a wholly owned subsidiary of Owen Industries, a company powered by over 400 dedicated professionals.
About Bechtel: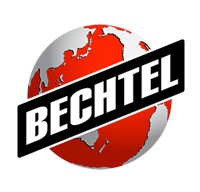 Bechtel is one of the most respected global engineering, construction and project management companies. Together with our customers, we deliver landmark projects that foster long-term progress and economic growth. Since 1898, we've completed more than 25,000 extraordinary projects across 160 countries on all seven continents. We operate through four global businesses: Infrastructure; Nuclear, Security & Environmental; Oil, Gas & Chemicals; and Mining & Metals. Our company and our culture are built on more than a century of leadership and a relentless adherence to our values, the core of which are safety, quality, ethics, and integrity. These values are what we believe, what we expect, what we deliver, and what we live. www.bechtel.com